This weekend is going to be utterly insane. On pure talent and potential, the comedy offerings in the Bay Area will be at its highest since SF Sketchfest. Be extra careful, know the experience you want, don't settle for proximity or comfort. Don't stay in.
If you're into impossibly funny, left-of-center weirdos: Jon Dore is at the Punch Line (with the beloved and pristine Mary Van Note). If you're into masterful anecdotes from a heart warming local success story: Al Madrigal is at Cobb's Comedy Club (with the nerd comedy gent jerk Ivan Hernandez). If you want history in the making: Sean Keane and Caitlin Gill, longtime lighthouses in the scene and members of The Business, are, with Hollywood looming, recording their debut albums at the Hemlock Tavern—only 5 dollars! If you want haught histrionics: 5 Funny Females returns to its birthplace, running four shows over the weekend at Great Star in Chinatown. Too many options? TOO BAD! Because this isn't even my official selection. 

The highest esteem goes to Matt Lieb at iL Pirata on Portero Hill. Produced by Local Folks, the comedy nights at iL Pirata are the epitome of comedy in a place with no industry: loud, bombastic night, a little contention, a lot of drinking, a masterful host–Tony "the Godfather" Sparks–and unchecked, undeniably talented comedians. Headliner Matt Lieb is on a tear, he's performed at numerous Sketchfests, is opening for Rory Scovel in June, and starred in Bandwagon Haters (watch below).
He also has my favorite bit right now (listen/watch for: "How Come"). Oh did I mention this show is free… with a dance party afterwards?! It's gonna be amazing. 
The good folks at Cynic Cave continue to bring the truly brilliant –and unfortunately underexposed–comedians like Karen Kilgariff, Ron Lynch and the forthcoming Andres du Bouchet (performing at Lost Weekend Video on 5/24 for two shows). He's a staff writer for Conan, with an uncanny knack for silliness. Most comedians work in bits and chunks that grow stale in repetition. Andres performs everlasting pieces with elaborate characters and literary depth. As a pretentious comedy nerd, I fuggin love this guy. 
If you're on some new ish, willing to give the new, bright-eyed kids a chance in: FTOF's Jury Duty or I'll Leave a You with This. I've seen neither show but I fancy the people at the helm and love their imagination.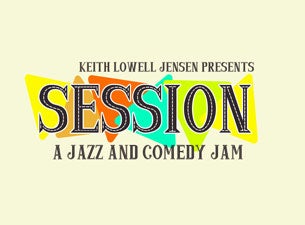 Keith Lowell Jensen is one cool cat. On 5/7, he'll pair comedy and jazz at the San Francisco Punch Line.  I wonder if this show is going to be more Thelonius Monk or Benny Goodman. I'm the Jon Snow of Jazz; I know nothing. 
Oakland Nights… Live!—returning 5/10 at 8pm— is a communal variety show. Out of the box in all respects. The show that will most exasperate my social anxiety. 
One day, in the shadows of the Punch Line, a voice whispers, "this is the funniest guy you never seen." The performer was Robert Hawkins; the voice was right. Mr. Hawkins is wildly undervalued and the touted as the quintessential club comedian. He'll be at the Punch Line from 5/21–5/24. 
P.S. I know I missed much. There's too many great shows. If I made a glaring omission, I'll gladly accept feedback (leave some in the comment box below). Thanks for reading!
Read Also: